DOG DAY IN COPENHAGEN'S TIVOLI 13/8 2011!!!
Every year, for just one day, usually in August, the world famous Tivoli Gardens opens it's gates for all sociable dogs - and owners!
Always a very popular day!
The Danish Kennel Club always organises "Breed Parades" and a fun show on stage.
This year Eikica represented the Sighthound group with Greyhounds, Deerhounds, Wolfhounds and a Borzoi.


Below: Sanne with her affectionate Eikica Neat Nessie!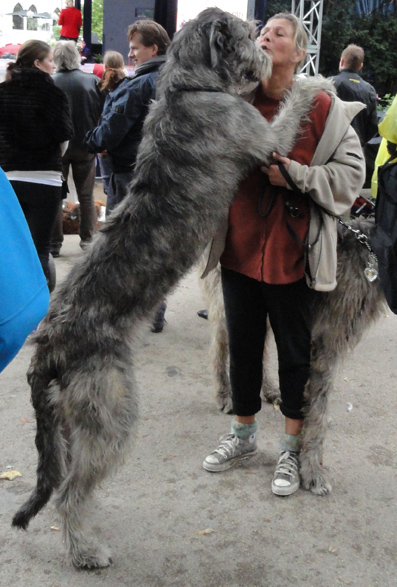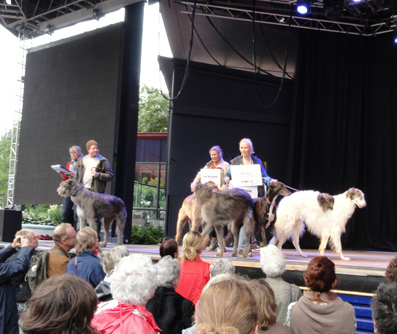 Above: Hanne on the stage with Mike, greyhound, Xantia, Deerhound and Alex, Borzoi...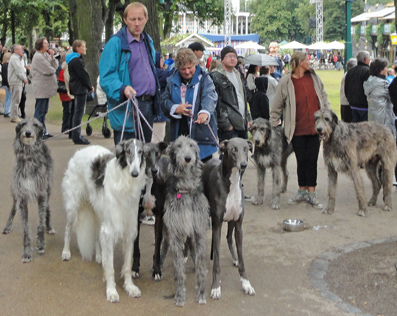 Lars with the whole handfull!!!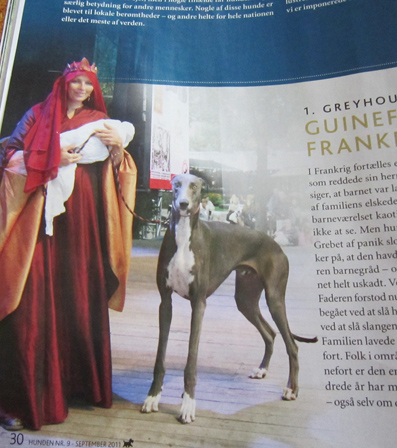 Me dressed up on stage acting out an old story of a famous Greyhound called Guinefort
- photo from the Danish Kennel Club magazine "Hunden".