Photos of past and present Deerhounds
More fun photos with Deerhounds
as well.
Other breeder's Greyhounds owned by Eikica.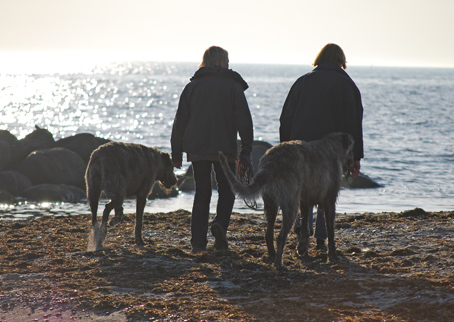 Miscellaneous Irish Wolfhound photos!  
Here are our Wolfhounds boys enjoying an evening dip and some fun on our local Danish beach 2011!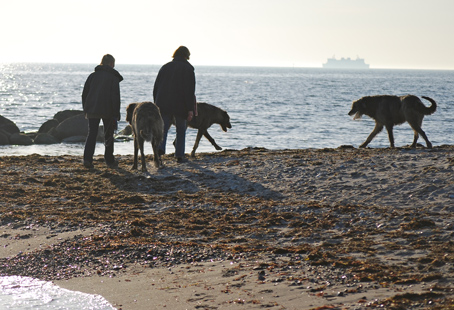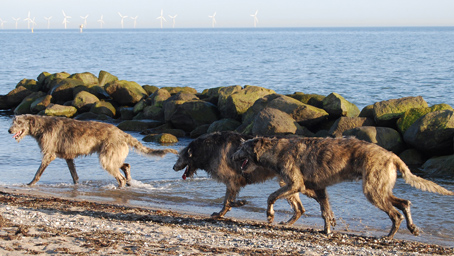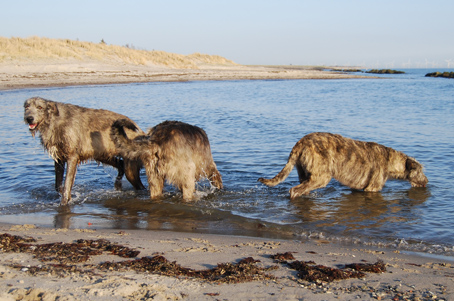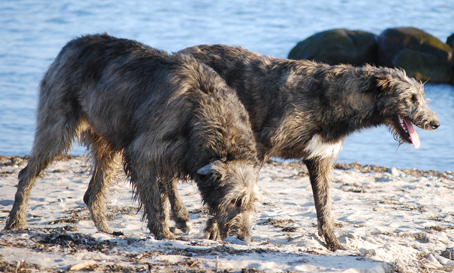 ---
A big thank you to my photographers Sandra, Claus, Flemming og Ove!!!
---
Photos of our Irish Wolfhounds having fun in our back yard summer 2011!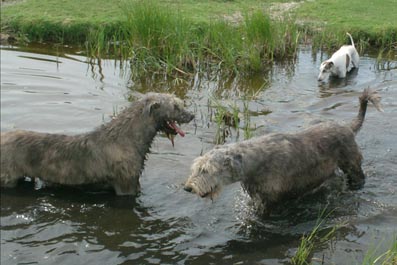 -