2010: Now there is a litter of puppies in both Sweden and Russia!!!
Kennel Blue Dream, Sweden has 3 boys and 1 girl after:
BOS, CAC, CACIB on his first show 17/6-07,
CAC-winner on his 2nd show 21/9-08, CAC, res.Cacib-winner 8/11-08
and just in:
20/6-10, Jönköbing, Sweden: BOB,CAC,CACIB and new Swedish Champion
DKCH Vaya Con Dios Master Luke
x
INT S N DK FINCH
Blue-Dream's Waltzing Mathilda

See: www.bluedreams.se

The blue female at 5,5 weeks: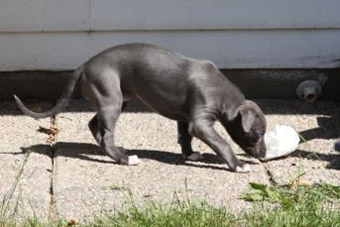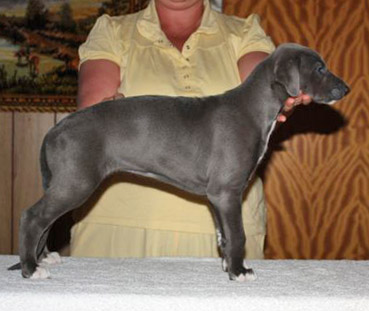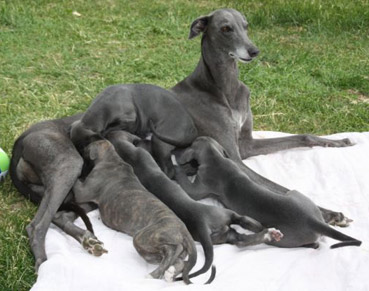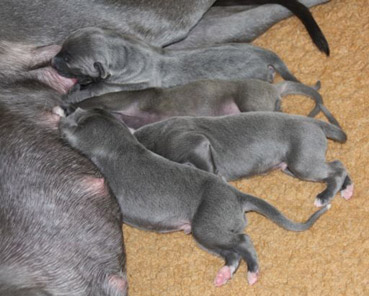 ---
News 2010:
and
Kennel Hepi Hepri has 2 and 3 girls after:

BOB and Cac in first show, MK 25/6-06 Greyhound of the year'06, MK Danish Champion, JubileeWinner'07,
Nordic Winner'08. DKK-breedwinner'08
Eikica Elvish Eliott,
Mother: Hepi Hepri North Light
See photos to the right and on their website:
Below a couple of their "babies"! Email: kolpael @ mail.ru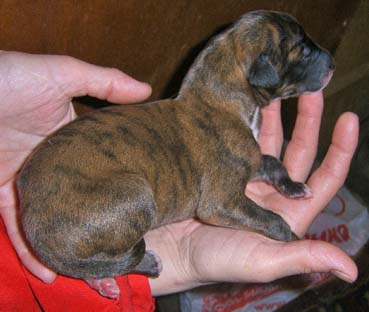 .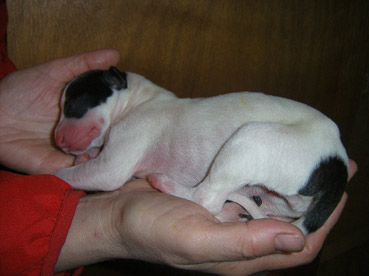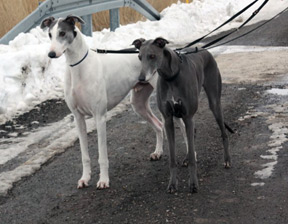 Below are some photos of the male puppies at about 5,5 weeks of age: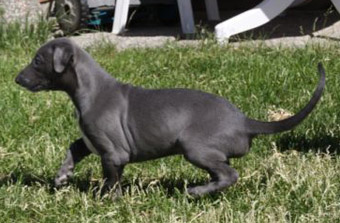 .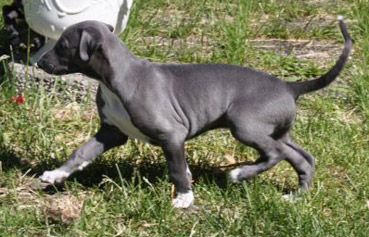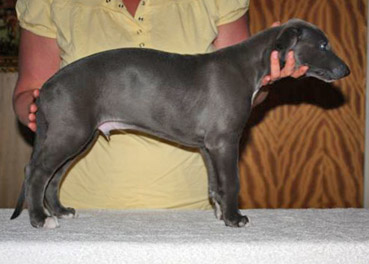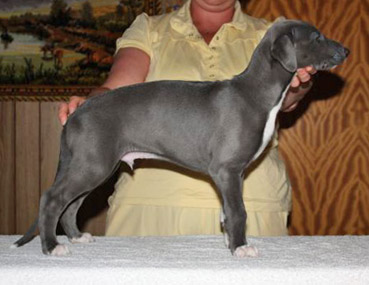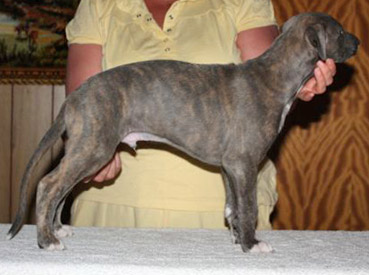 ---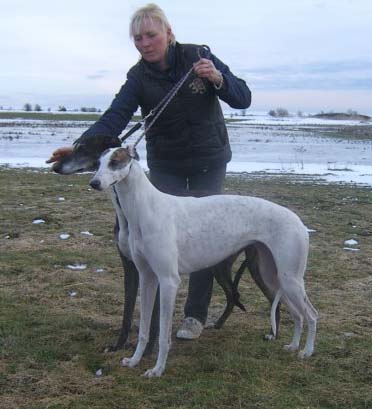 Above: Eikica Elvish Elliott and in front Hepi hepri North Light.