Several of my lovely greyhounds are helping other dogs in Denmark by donating blood regularly
at the Animal Hospital KVL in Copenhagen

About 4 times a year a dog can give about 450 ml blood – just like people can – and this can help save the life of an injured dog.

My dogs – the donors are mostly dogs – are very calm and well behaved at the clinic.
The assistants are very kind, gentle and very fond of the dogs, so the greyhounds are pleased to come, where they get lots of praise and goodies and no medication is needed.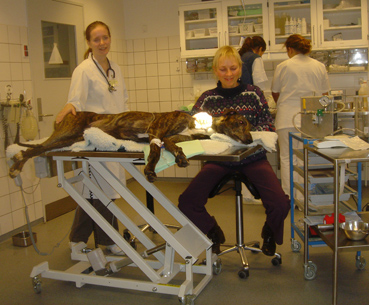 .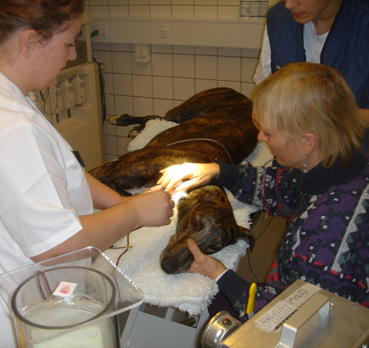 .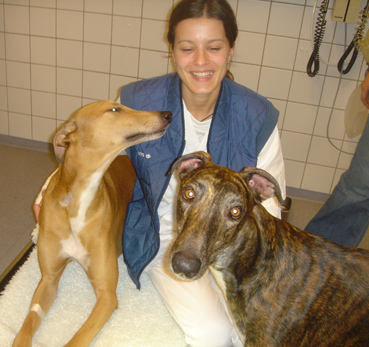 Before each session the dogs are checked thoroughly as the dogs must of course be completely healthy.

Some of the bloddonors were filmed by TV2 !

See also: Past Eikica greyhounds - Fun Greyhound photos